TIPS TO PROTECT THE ROOF FROM STORM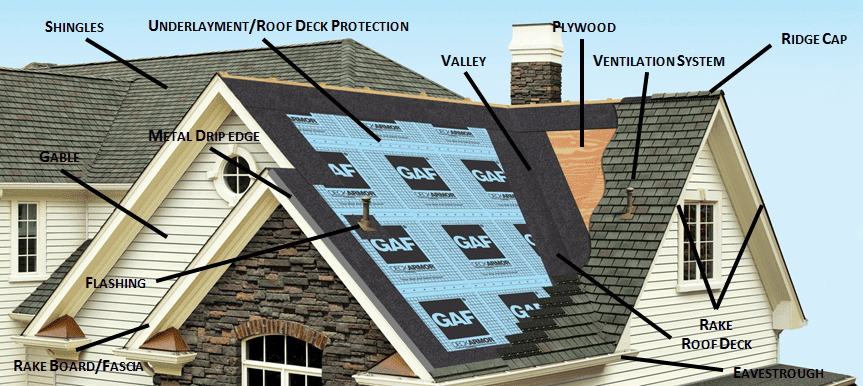 A sturdy and robust roof not only uplifts the look of the house but at the same time, it also strengthens the structure. However, the roof is also vulnerable to environmental damages caused by rain, hail and storm. You cannot avoid these environmental elements, but you can surely protect your roofing structure by being a bit proactive. We have curated these tips suggested by Arlington Roofing Pro Company. Following these tips will not only keep your roof safe from environmental attack, but at the same time, it also enhances its life.
Tips to follow:
Do a Pre-Inspection- Well, exigencies like storm and hurricane are uninvited, in such a case, being a bit proactive will help. You must regularly inspect your roof and look for signs of weakness like curled shingles, cracks or missing flashings. In either of the case, you must connect with a local roofing company that can help in repair and strengthen the roof.
Trim the Trees- One of the reasons that cause the damage to the roofing structure is the foliage, leaves and trees. In case of a heavy storm, the weak branches can fall on the roof and can damage the structure, or else, these may go down the gutter and can cause blockage of the same. Hence, you must regularly check that the trees and branches are regularly trimmed.
Install Hurricane Straps– One of the key things that you must take into consideration is installation of hurricane straps and/or gables ends. It provides additional strength to the roof especially if your locality witnesses heavy storm. Besides, many insurance companies also provide discounts to homeowners who have installed hurricane straps. So, its beneficial to get these for your roof.
Clean up your Yard and Roof- Even the minutest of things can lead to the damaging effect on your roof. And, hence, it becomes important that you must not procrastinate even the smallest of work. Make sure that you clean your yard and roof regularly. It ensures that there is no debris that can move down the gutter and cause damage to the roof.
Conclusion– All-in-all regularly checking the status of the roof ensures that it is always in good condition. In case you notice any damage, you must connect with a professional Arlington Roofing Contractor.