HOW DO ROOFING CONTRACTORS PROTECT HOME ROOFS?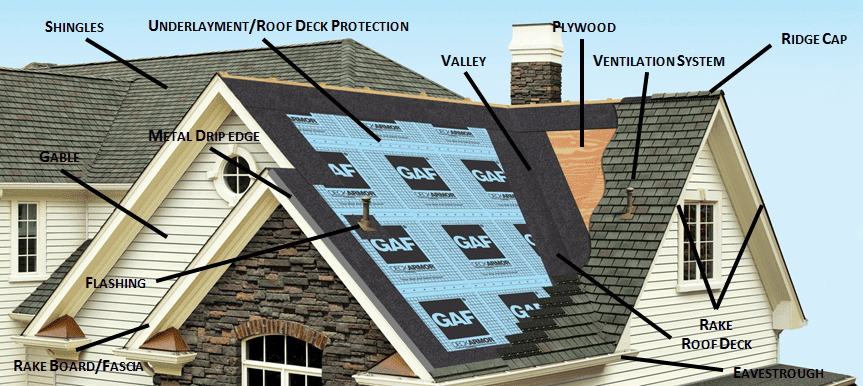 How much is the worth of your roof? Probably much more than what you had been thinking. Good roofing is not only about aesthetic appeal, but it also focuses on its sturdiness and strength. Most of the Arlington roofing companies would suggest you go for regular check and upkeep of roof to maintain it well and keep it long lasting. Arlington TX Roofing Pro has served many, and we have come up with some tips that will help you in maintaining the roof. A well-maintained roof also increases the resale value of the house.
Four Tips to Protect Your Home:
Keep the Gutters Clean– You might be wondering what has the gutter to do with roofing, well, this is one of the first things that a roofing company would assess while they visit your place for roofing inspection. Leaking gutter or clogged gutter leads to clogging, thus affecting the strength of the roof.
Regular Visual Inspection- If you really want to save yourself from the burden of roofing replacement, then one of the first thing that you should do is to check the roof regularly. Most of the roofing companies would suggest you check the roof after every thunder, rain or storm. These make the shingles weak and thus increasing roofing estimate of repair and replacement.
Trim The Branches- Trimming or pruning of the tea branches that may be overshadowing your roof is always a good move. It keeps the roof clean and also prevents deposition. If left untrimmed, these branches and leaves might collect on the roof thus damaging it and affecting the strength of the roof.
Connect with a Professional Roofing Company – One of the best moves that you can make in this direction is to connect with a roofing company that will help you understand how to protect the roof, what are the do's and don'ts of roofing maintenance. They will also regularly inspect the roof and will let you known in advance of there is a need for repair or replacement
Conclusion- The crux of the matter is that roofing maintenance and upkeep should be a part of regular housing maintenance. It keeps the roof intact and also enhances its life.