5 THINGS YOU NEED TO CONSIDER DURING THE TIME OF ROOF INSPECTION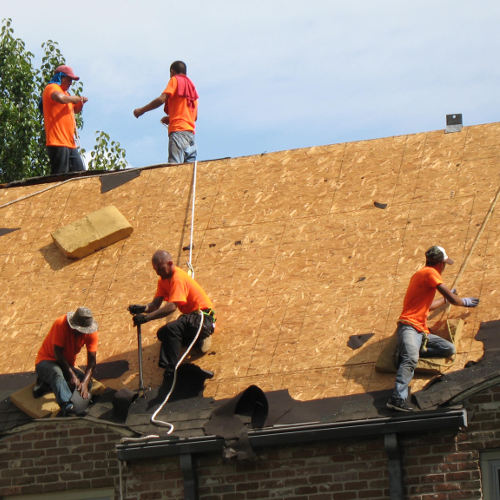 The roof of a home is perhaps the first line of defense against extreme weather & protect the roof from storms. It is often seen that homeowners place blind faith in their roof and tend to neglect until the first sign of leak appears.
Some of the initial signs include damaged insulation, structural issues as well as mold growth. So, if you wish to avoid such an headache, then it is recommended that you get your roof inspected periodically. The best bet would be to opt for a good roofing contractors in Arlington, Texas for getting your roof inspected. Moreover, if you live in and around the Arlington, Texas area, then you can opt for Arlington Tx Roofing Pro as they have years of experience under their belt.
So, we would look at the things that you need to consider during the time of roof inspection then contact us.
Let us have a look:-
• Look for moss, algae and piles of leaves
If you are having binoculars, then you can begin roof inspection from the ground.
You can start off by walking around the house and perhaps look the roof for debris, algae, moss, piles etc.
All these elements can cause significant damage to the roof.
The reason is that they can trap moisture which can easily seep into the structural element of the roof.
• Look out for curled or buckled shingles
Hot air present in the attic can lead the shingles to buckle, warp or curl.
Moreover, buckled or curled shingles can compromise on in the roof integrity and further leading to poor ventilation.
So, buckled or curled shingles should be removed as soon as possible.
On the other hand, if you find one-third shingles being curled, then the best bet would be to re-shingle the entire roof.
• Check for missing, damaged or old shingles
Damaged or missing shingles can cause the water to seep inside through the roof.
Further, if you are having wooden shake or shingles, the inspect them to look out for signs of dry rot from the ground or through the ladder.
Other than this, clay, asbestos or slate roof can suffer due to breakage.
Hence, look out for chipped, cracked, missing, and Moss on shingles.
Additionally, for metal roof, you can look out for signs of metal seams, corrosion, rusting and other kind of wear & tear.
• Inspect the roof closely
If it is possible for you, then it is recommended that you take a ladder and then inspect the roof closely.
Further, you can look out for the damage caused to the flashings around vent pipes, dormers or chimney.
It is commonly seen that corroded or damaged flashings can cause the water to sip inside.
Thus, the interior structure of the roof gets damaged.
All these can cause rotting to the walls & structure of the home. Contact Arlington Tx Roofing Pro